DYNAMO IS BEING REBRANDED TO AUTODESK SCRIPTING SOLUTIONS
2023-04-01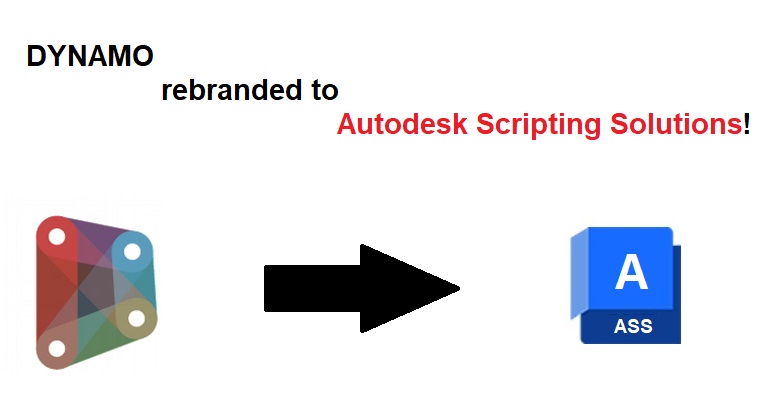 Just in from internal sources at Autodesk: everyone's favorite visual programming solution, Dynamo, is being rebranded to Autodesk Scripting Solutions.
Both the Dynamo name and logo have been updated to reflect the new change.
The rebrand comes in line with the many other service rebranding processes that happen on a daily basis at Autodesk.
The new name will also affect Bird Tools, as we are now forced to change our Dynamo…sorry, Autodesk Scripting Solutions, batch processor's name from Dynamo Multiplayer into Autodesk Scripting Solutions Multiplayer. We are investigating whether the new long name of the app would have effects similar to that of the Y2K issue or not, as we're stuck with that long name since we are embarrassed to shorten it up using acronyms. You can find more information about Dynamo Multiplayer (we'll stick with the old name for now) and all our other apps here.
For more information about the Dynamo rebrand, you may check out this official forum post.
We want to hear your opinion. Any feedback, comments, or questions you may have, just contact us at info@birdtools-developers.com