PROJECT ADAPT, A COLLABORATION BETWEEN ULSTER UNIVERSITY AND US, RECEIVED THE MOST INNOVATIVE SOFTWARE PRODUCT AWARD!
2023-06-20
Digital Construction Live, an event based in North Ireland, is one of the most notable annual events showcasing digital solutions for the AEC industry and recognizing innovators through a selection of annual awards.
This year, we are more than proud to announce that we were on the receiving end of the Most Innovative Software Product award for Project Adapt.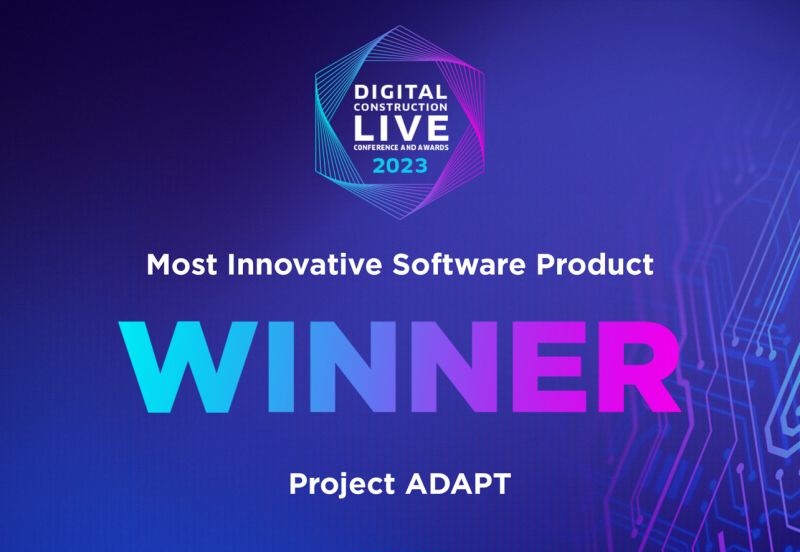 We share this award with Ulster University with whom we collaborated on the project, in particular, with David Comiskey, a great innovator and friend of ours, and Josephine McGoldrick.
Here's a couple of pictures from the event: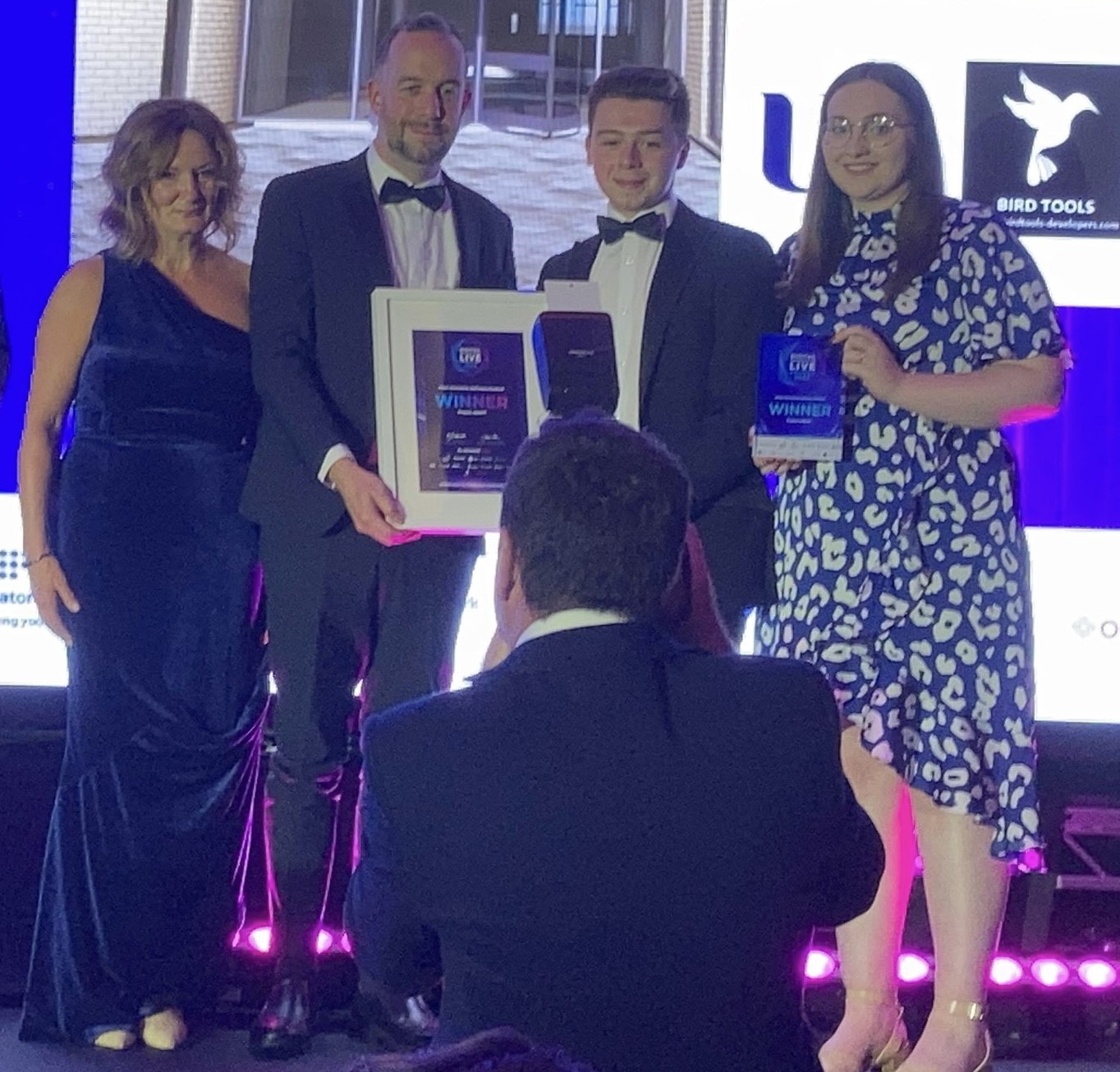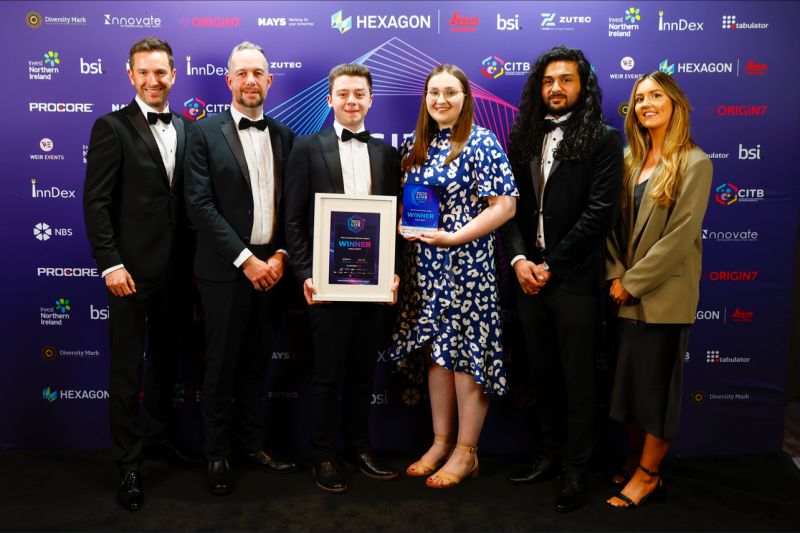 Project Adapt is a software solution with a humanitarian goal, combining BIM, AI (in particular, machine learning), Generative Design, numerical analysis and real-time computing concepts to further enforce equality, diversity and inclusion in the educational environment, by making education more accessible for students with individual requirements.
Some of the aforementioned concepts may sound like buzzwords, but they are all actual features of the project that will be revealed in the future through a potential release and some upcoming detailed documentation. All of that is being coordinated with Ulster University as we speak, so stay tuned!
In the meantime, we would like to thank the team behind Digital Construction Live for the award, and to thank Ulster University for trusting us, out of all developers, both with the collaboration on further elaborating their initial concept and with the full execution of the technical part of the project. We are glad and proud that we were up to their trust and to the challenge.
Cheers!
We want to hear your opinion. Any feedback, comments, or questions you may have, just contact us at info@birdtools-developers.com