THE FIRE CODE TECH PODCAST: AN INSIGHTFUL EPISODE ON AEC SOFTWARE PLATFORMS AND THEIR FUTURE
2022-08-22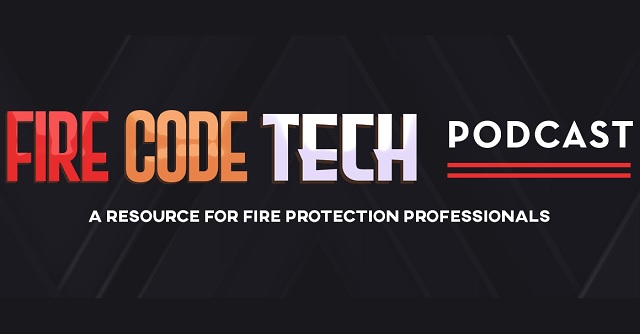 This is a post that is a bit late due to me actually taking a couple of days off for the first time in 3 years, to the entire team being insanely busy with multiple custom development jobs, and to me having to take care of the 2023 upgrades of all of our 10 Revit Add-ins (yes, 2023 upgrades are coming by the end of summer, new apps are under construction as well).
Fire Code Tech is a great podcast that discusses topics related to fire safety, fire suppression and fire protection in general.
Hosted by Gus Gagliardi, several episodes also feature other AEC related topics, such as BIM and AEC software platforms, also extending to topics related to software development, whether within the AEC industry or just general programming topics such as web development, which is one of the host's passions.
I had the pleasure of being featured as a guest on episode 57, where we had an open discussion about BIM in general, the AEC industry, Revit, Revit automation (from Dynamo to C# and Revit add-ins and where to get started with the Revit API), Revit alternatives, Forge, web development within the AEC industry, the applications of machine learning within the AEC industry, and the future of AEC software platforms.
I won't spoil it further. You may find the full episode hereafter. While you're at it, please make sure to subscribe to the podcast on Apple podcasts and/or on Spotify (whichever you'll be using) as upcoming episodes will definitely be as interesting.
https://podcasts.apple.com/us/podcast/57-revit-apis-and-custom-software-with-majd-makhlouf/id1505226534?i=1000571061286
https://open.spotify.com/episode/2Nyd1cclZoFUDyjGXwJnmE
https://firecodetech.com/57-revit-apis-and-custom-software-with-majd-makhlouf
We want to hear your opinion. Any feedback, comments, or questions you may have, just contact us at info@birdtools-developers.com